Dedicated to Quality Products and
Customer Service
Packaging Tape Supplier: Custom Printed Branded Tape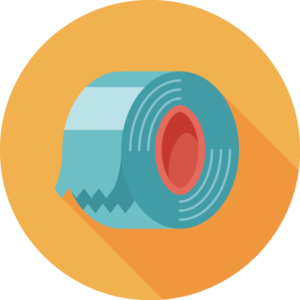 Wholesale Packing Tapes is a family-run business specializing in the production of all types of custom printed tapes. Since our establishment in 1979, we have been creating custom printed tapes to fulfill our clients' vision and business needs. Our growth and development has been fueled by our drive to deliver the custom products our clients require. We perpetually innovate for success. We develop so we can provide a more complete service. We listen, we learn, and we improve at every step in order to earn the trust and loyalty of our customers.
Our excellent customer service comes from knowing and understanding our clients, anticipating their needs and being ready to deliver exactly what they want, when they want it. We offer personalized service to each of our clients, no matter the size of the business or the size of the order. Our clients can depend on us to deliver their perfectly printed custom tapes on time, every time.
Custom printed tapes is a niche industry and we are proud to be specialists in this industry. We know how much custom tapes define a brand and we take as much pride in the success of that brand as the owners themselves. Innovating for success is one of the things that has helped Wholesale Packing Tapes to remain a market leader in the printed tapes industry, and we are dedicated to investing in the best techniques and materials that will enhance what we offer to our customers.
With in-house resources and a highly experienced team, we thrive on the challenge of meeting the custom design requirements from our customers. There is no customization request too nominal or design idea too extravagant for our team. We anticipate individual growth from our customers and are ready to meet the demands of that growth.
We are a rapidly growing, progressive company with a long history of successfully partnering with top manufacturers to solve their packing challenges. Our ability to deliver innovative results offers a unique competitive advantage for our customers. For any packing design complications you may encounter, we have a team dedicated to finding a custom printed tape solution.
Wholesale Packing Tapes maintains a strong commitment to driving positive change through our organization. Our Continuous Improvement Team focuses on Lean Manufacturing initiatives that promote consistent quality in our custom printed tapes. We take great pride in our products and work hard to ensure all our customers feel the same about each order of custom tape they receive.
CLIENT'S TESTIMONIALS

Fast shipping and packing was right on. Will do business again
Keith
Arrived so fast ! Will definitely be doing more business in the future! Oh yeah, the product, exactly what I thought I was ordering!!! Thank you!'
Cathy
After lots of searching these guys are the best quality and pricing. I found the product the I was looking for. It was available in several sizes and colors. I placed my order and it was promptly shipped. It was exactly what I was looking for. Very happy!
Robert
As advertised, great quality and pricing. I'm very impressed with the color and print. I was having a hard time finding a company to bleed color all the way to the edge. They did exactly what I was looking for. Best customer service
Johnson
Customer service was excellent. Very attentive to all my needs. Price and quality you can't beat
Richard